How to dispose of Nov 11 shopping day waste?
Fatdragon (Australia)
That's a super tall order in a nation infamous for its stockpiles of shoddy products that it is desperate to get rid of and continues to amass. The more the Chinese buy the more they have to replace within too short times. It is a vicious cycle.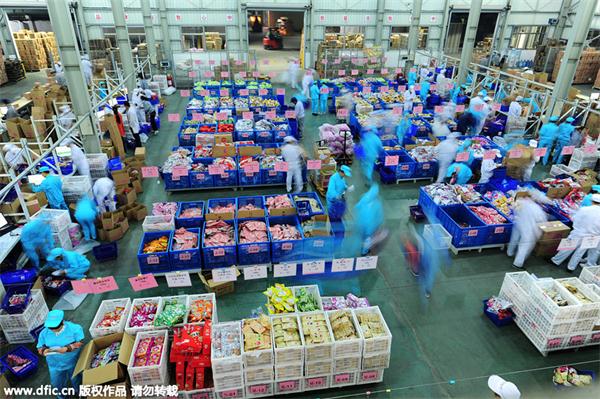 Around 400 staff work an extra shift at KSW Food Company's headquarters in Suzhou, Jiangsu province, at 4 am, on Nov 11, 2015. [Photo/IC]