Should single women be allowed to have kids?
Editor's note: According to the Ministry of Civil Affairs, China's single population has reached 200 million by the end of 2015. More women are choosing to lead a single lifestyle. For those who yearn to be single mothers, are they allowed to have children? Forum readers share their opinions.
Seneca (Expat in China)
It is oh so fashionable to talk about women's rights including the right to have a child without entering into the bondage that is a marriage. I think children deserve a sacrifice on the part of their parents rather than have the duty to sacrifice their right to two complementary parents.
Many women and many men are unsuitable as parents or just too selfish to be ideal fathers or mothers; in our day and age parenthood is optional, so let those people remain child-free and obligate those who want to have children to provide ideal conditions for their progeny.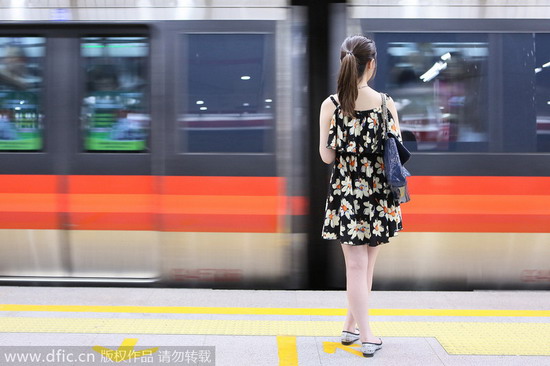 A young woman waits for the last incoming train of the day at Jianguomen station on May 22. [Photo/IC]