Are Chinese donations to US college unpatriotic?
Editor's note: A husband and wife, Tianqiao Chen and Chrissy Luo, donated $115 million to the California Institute of Technology last week. It may sound like a victory for Chinese soft power, but many Chinese netizens are angry that the money isn't being directed toward domestic concerns. "Why don't you donate to our own colleges, traitor?" one user asked in response to the news. Are Chinese donations to US College unpatriotic?
Mbursian (US)
The criticism is that Chinese universities are NOT transparent with donations they receive... you don't know where the money is actually going...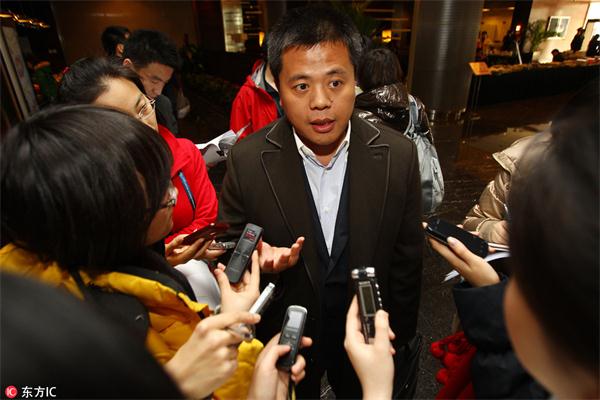 Chen Tianqiao, chairman and CEO of Shanda Games Ltd., talks to reporters as he arrives for the 11th Chinese Peoples Political Consultative Conference in Beijing, China, 2 March 2011. [Photo/IC]