Is China a global innovation powerhouse?
Editor's note: A report by the United Nations World Intellectual Property Organization shows China registered 1.1 million patents in 2015, the first country to file more than a million patent applications in a year. For the fifth year in a row, China has outranked leading innovative nations US and Japan in the number of new patent applications. If we rely on patent as the main index of innovation, does it indicate that China is on its way to becoming the innovation leader? Is China a global innovation powerhouse? China Daily readers share their opinions.
Mbursian(US)
Yes, China is a global innovation powerhouse. As China continues to expand its infrastructures, it is becoming the biggest competitor of industrial manufacturing and a place to do business. China has a workforce that works hard and creatively to keep on with global product demands. As China's economy grows it can afford to invest in technological advances and increase its global business operations.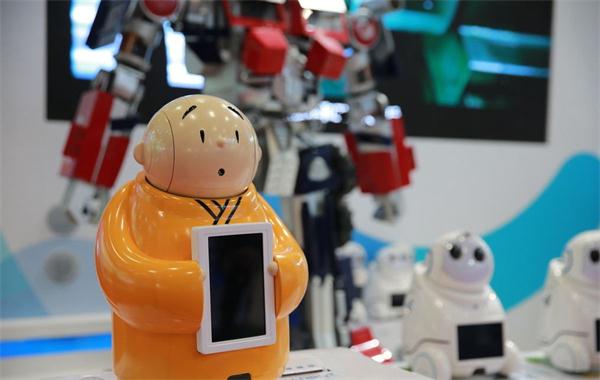 Robot monk Xian'er is on display during the 2015 World Robot Conference in Beijing, China, 23 November 2015. [Photo/IC]