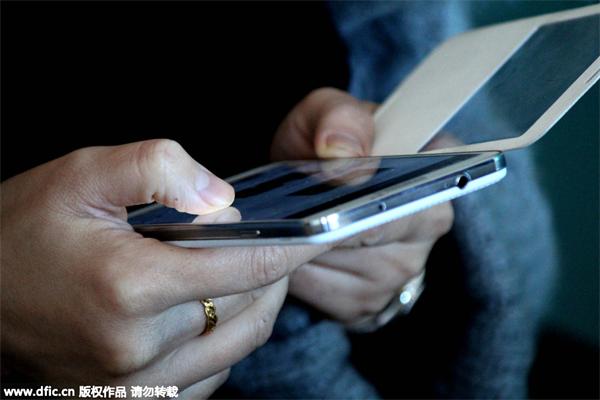 A man surfs on the internet on his cellphone. [Photo/IC]
While offering people a convenient platform for debates on hotspot issues, the Internet has also increasingly been used by some as a forum to lash out at the opinions of others and even express extremist views.
Instead of using it as a means to engage in an exchange of views, some netizens have chosen the Internet as a tool to popularize polarized opinions on a variety of issues, from genetically modified grains to the evaluation of historical figures. The intolerance of netizens toward views other than their own has filled cyberspace with violence and antagonism instead of rational debates. The plethora of polarized views and paucity of mild and constructive opinions online has forced many Internet users to become a member of the "silent majority".
In the real world, there is consensus among the public on a number of issues. For example, there is a high degree of consensus in society on accelerated reform of the household registration system, education, healthcare, the judicial system and the salary reform of major enterprises. And the public has wholeheartedly rallied behind the authorities' efforts to fight corruption and govern the Party and the nation in a stricter manner.
A "perception consensus" is an important measurement of a society's cohesion. Without it any society would be in a dangerous position given that everyone could feel himself or herself a victim in such an environment. Without a universally recognized perception of the bottom line everyone in society would feel antagonism directed toward them by those holding different opinions and views.
All opinions expressed on the Internet should do more to increase and expand the consensus in society and not be divisive.
The above is an abridgment of a China Youth Daily article published on Tuesday.