Editor's note: China's lack of innovation has long been lamented at home and abroad, but indications show that the country is catching up fast with developed nations. Economist Zhu Tian's recently published article Global Comparisons Reveal China's Innovative Capability presents a comparative analysis with detailed data from multiple angles, indicating that China's capacity for innovation has been growing at the fastest pace in the world over the past two decades.
It is a common practice among academicians to rely on quantitative indicators, metrics such as the number of patent applications and academic papers, the expenditure on research and development (R&D) and the number of researchers, in assessing a country's level of technological innovation. (All statistics provided by Zhu Tian, Professor of Economics at China Europe International Business School)
1. China, for the first time, surpassed the US as the world's top patent filer in 2012.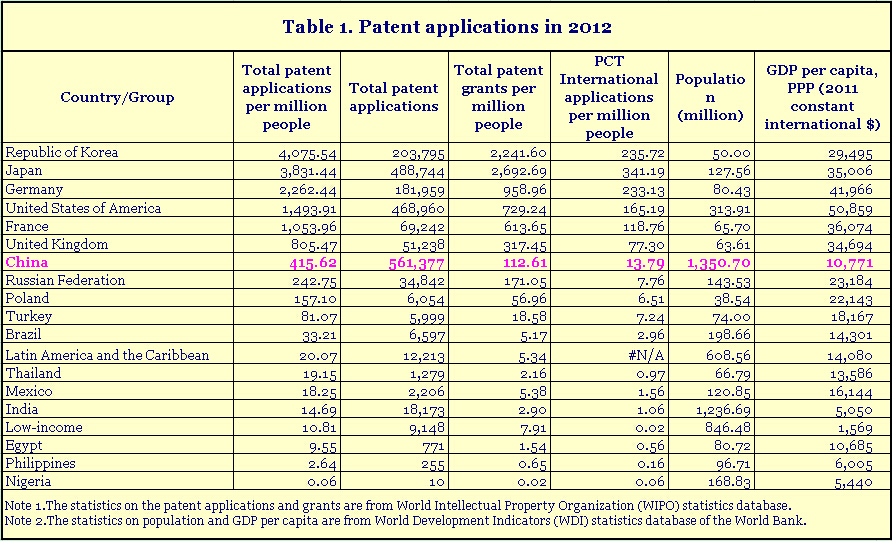 China saw the world's fastest growth in the number of patent applications