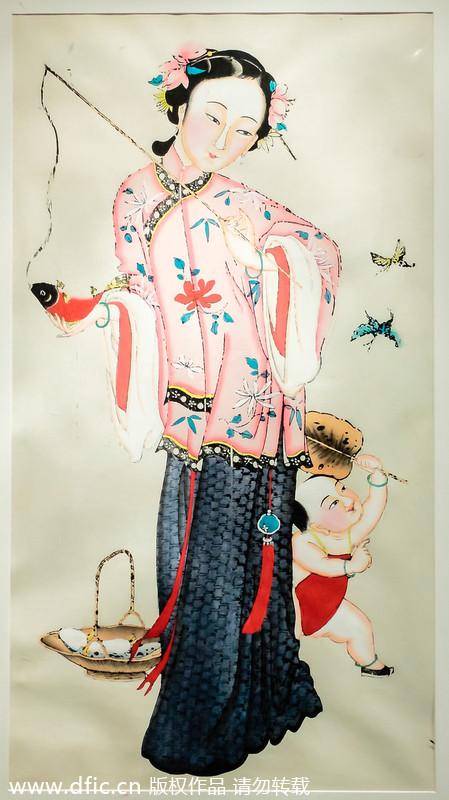 A "nianhua" or New Year painting from Tianjin Yangliuqing is on display at the Shanghai Library, in Shanghai, January 19, 2013. [Photo/icpress]
More than 80 New Year paintings from Tianjin's famous Yiyongcheng painting shop in Yangliuqing and 28 from the Shanghai Library are currently on display. The Xiaojiaochang New Year wood-block prints, representing Shanghai's local culture, are just as well-known as the Yangliuqing New Year paintings from Tianjin.
Yangliuqing nianhua (New Year painting) is a kind of folk woodcut, named after its place of origin, Yangliuqing town in Tianjin. The traditional works are made mainly through a combination of woodblock carving and hand painting.