Real estate developer uses Armani to charm brand-conscious buyers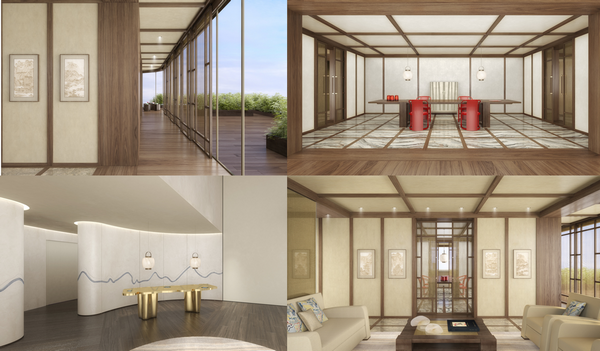 [Photo provided to China Daily]
Located in Beijing's central business district, the plaza was chosen as one of the 10 most representative pieces of architecture in China by the Architecture and Culture Society of China and Peking University in 2014. The plaza was designed by Ma Yansong, a renowned Chinese architect who also designed the famed Absolute Towers in Mississauga in Canada.
Zhang Hui, president of Smart Hero, says the upcoming Capital Residence project combines Oriental aesthetics with Western design.
"We wanted to do a one-of-a-kind project and that is why we chose Armani," he says.
"Their attention to detail and execution is extreme. But it is in line with our pursuit of excellence. And they are respectful of Chinese culture and aesthetics," he says.
As for the Art of Living exhibition in Beijing, this is the first time it is being staged outside Milan.