Culture Insider: What did Confucius say about housing?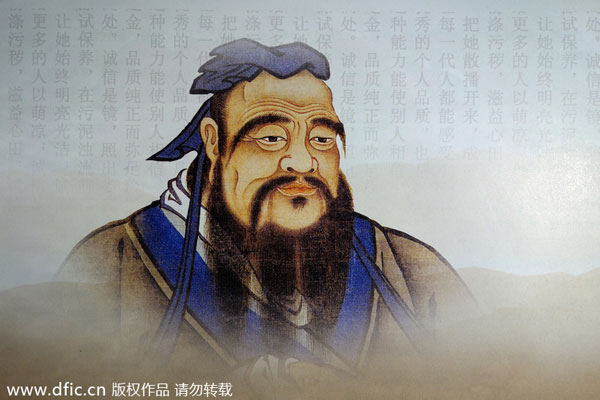 A portrait of Confucius (551-479 BC). [Photo/IC]
From ancient to modern times, building or buying a house has been a big issue for most families. People hold different views on housing, and there is no right or wrong. Confucius, the founder of Confucianism, had his own special view on housing. Let's see if it can still be useful to us today.
1. Confucius' income was sufficient to buy a house
Confucius' income came from two parts, one part was from a salary, and the other tuition from his students. Confucius held different jobs as a warehouse keeper, an accountant, a cashier and an official managing a pasture who always did an excellent job in every position.
When he was 56 years old, Confucius was the head of the supreme judicial court in the Lu State, with a revenue of 90,000 kilograms of millet, which equals to an annual income of millions of yuan today. Besides, there were also some benefits like barbecue meat when the monarch made a sacrifice.
Confucius was a pioneer in opening a private school. He had 3,000 disciples. He once said that bringing a piece of preserved meat would allow someone to become his student. This tuition was not small, as meat was a luxury in ancient times.
Confucius always lost his public employment so tuition became his main source of income. Among Confucius' students, some were very poor like Yan Hui and some were quite rich like Zi Gong, who was willing to pay for almost all the daily expenses for Confucius.
Throughout Confucius' whole life, especially after he rose to fame, he was never troubled by money and had enough financial power to buy a house.