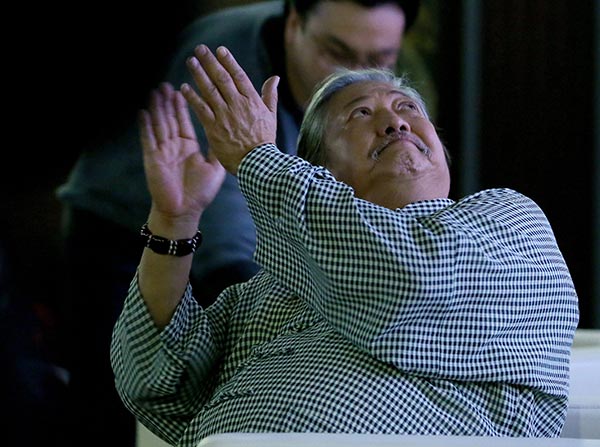 Sammo Hung. [Photo provided to China Daily]
A selection of the kung fu giant Sammo Hung's classics are being screened in the capital's art-house theaters through March 27.
Regarded as a pioneer and trendsetter in Hong Kong action movies, Hung has acted in more than 170 movies in his long, glittering career that spans around half a century.
Six of his early big-screen classics, including Prodigal Son (1981), Carry On Pick Pocket (1982), and Five Lucky Stars (1983), are screened in Broadway Cinematique, and China Film Archive's two cinemas in Baiziwan and Xiaoxitian areas.
In anticipation of his upcoming action film The Bodyguard, Hung took a retrospective review over the Hong Kong martial arts industry archive recently. Hung believes quality action movies will revive the sluggish genre in the mainland's booming market.
The Bodyguard, starring Hung and Andy Lau, tells the story of a retired agent's fight against a Russian crime gang. The movie will be released on April 1.
Related:
Lu to take River Town to big screen