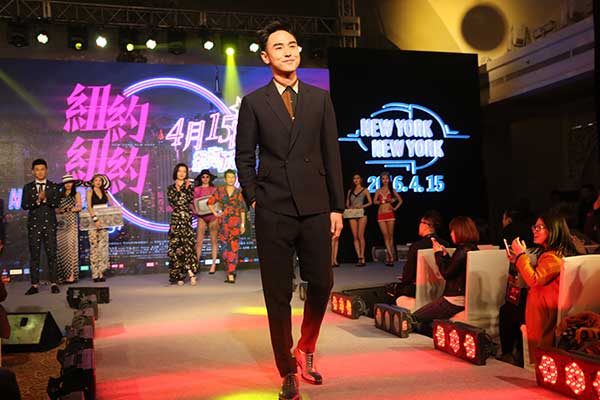 Taiwan actor Ethan Juan stars as the protagonist, a five-star hotel's bell boy, in New York New York.[Photo by Jiang Dong/China Daily]
"If you love him, send him to New York because it is a paradise. If you hate him, send him to New York because it is hell."
These famous lines from the 1993 hit series Beijinger in New York captivated a generation of Chinese who wanted to go abroad in the early 1990s.
Now around two decades later, a new movie takes a fresh look at that era.
New York New York, produced by award-winning Stanley Kwan, will open in Chinese mainland theaters on April 15.
Set against the backdrop of Shanghai in the early 1990s, the tale centers on the struggles of a five-star hotel's bell boy. That was the kind of career back then which was believed to be a shortcut to meeting foreigners.
The bell boy, played by Taiwan actor Ethan Juan, shares his joys and sorrows, romances and friendships with a variety of people from different backgrounds but all involved in the emigration game.
Kwan, known for his delicate touch and sharp examination of issues, says that the movie will showcase emotions that are different from Beijinger in New York.
The Hong Kong veteran says the movie is about the destination.
New York-despite its 14,500-kilometer distance from Shanghai-was a somewhat iconic metropolis representing affluence and hope to Chinese in early 1990s, Kwan tells China Daily during a promotional event recently.
"New York then meant new knowledge to many Chinese. For most youth in the 1990s, (moving to) the United States and the city equalled realizing dreams ... whether economic or personal," says Kwan.