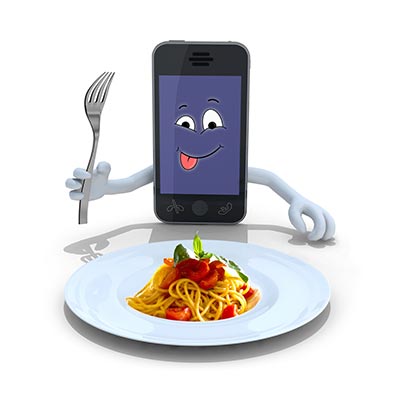 [Photo provided to China Daily]
It's no secret that mobile Internet has reshaped the Chinese dining scene, with the popularity of online-offline service among people from all walks of life in big cities.
Now driven by better infrastructure and wider use of smartphones and tablet computers, mobile apps are now having a big impact on the Chinese catering industry in smaller cities and shaping people's lifestyles in more ways, according to recent industry reports.
The overall Chinese catering market-including in-restaurant dining, take-outs, and catered events-in 2015 was worth 3.2 trillion yuan ($489.6 billion), up 16 percent compared with that in 2014. Significantly, the sector involving online ordering and online payment increased 48 percent from the 2014 total of 140 billion yuan, figures from the National Bureau of Statistics show.
The figure in 2015 was 15 times that of 2010, and a survey report released by the China Cuisine Association last month said 80 percent of respondents say Internet services on smartphones and tablet computers-including restaurant searching, booking and reviewing, have already replaced doing those tasks on a desktop computer.
The same survey also revealed that apps and food-review websites have become the most important channel for Chinese diners to choose a restaurant.
About 40 percent of respondents say they make reservations through online platforms. Only 20 percent pay the bills with cash, while 30 percent pay bills online, the report says.
"Restaurant owners are now more aware of the importance of using the Internet to enhance their sales and performance," says Feng Enyuan, vice-chairman of the China Cuisine Association.
"For customers, Internet and smartphone apps make dining out and food delivery more convenient."
Taking an online waiting queue to get a table before arriving at a restaurant and ordering dishes online are two functions of apps, as well as buying coupons, ordering take-out, and paying bills online. All of these increase the efficiency of restaurant operations and enable restaurants to get more customers and sales, Feng says.
Moreover, the growth in online transactions in fourth- and fifth-tier cities was exponential in 2015, according to a report released by Meituan-Dianping, China's largest online-to-offline company that offers a wide range of services, including group-buying, restaurant reviews, selling movie tickets and food delivery.