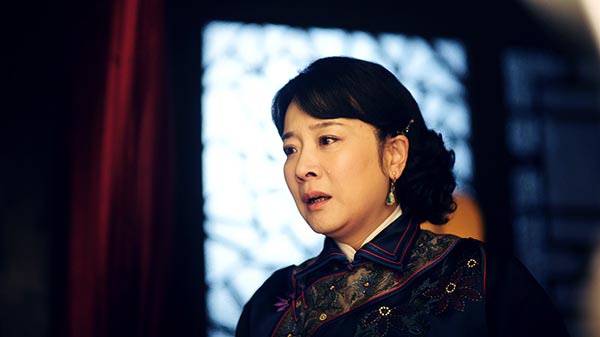 Actress Chen Xiaoyi. [Photo provided to China Daily]
A household name in early 1990s China, actress Chen Xiaoyi returns to small screen to play a challenging role in a new TV drama.
Together Whenever, a 40-episode production, will be broadcast by Beijing Satellite TV from March 1, with two episodes per night.
Directed by the award-winning Teng Wenji, the series chronicles ups and downs of an ordinary family amid the country's upheavals from the 1930s to the 1990s.
Chen, who captivated a generation of Chinese viewers with her role in 1992 series Wai Lai Mei (The Outsiders), plays a landlord's concubine, who strives to be the conscience-keeper of the family.