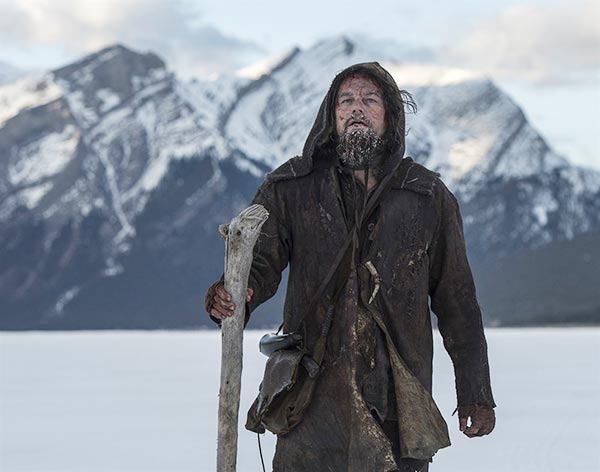 A still shot from The Revenant. [Photo/Mtime]
Director Alejandro G. Inarritu's
The Revenant
scored a leading 12
Oscar
nominations on Thursday morning when the Academy of Motion Picture
Art
s and Sciences announced the 88th annual Academy Awards nominations at the AMPAS Samuel Goldwyn Theater in Los Angeles.
The Revenant took home the best drama film prize at last Sunday's Golden Globes, while Inarritu was named best director and Leonardo DiCaprio won for best actor in a drama.
George Miller's Mad Max: Fury Road on the heels of The Revenant with 10 nominations. Both of them well ahead of other contenders. The other best-picture nominees are The Big Short, Bridge of Spies, Brooklyn, The Martian, Room and Spotlight.
That slate of Oscar best director hopefuls includes Inarritu and Miller, along with Adam McKay for his real estate-crash drama The Big Short, Lenny Abrahamson for Room, which is about a mother and young son held captive, and Tom McCarthy for Spotlight, the story of the Boston Globe's investigation into pedophilia by Catholic priests and a coverup by senior clergy.
The Martian, which trailed the top two films with seven nominations, picked up a best-actor nomination for Matt Damon as an astronaut stranded alone on Mars. Damon was joined by Bryan Cranston (Trumbo), Leonardo DiCaprio (The Revenant), Michael Fassbender (Steve Jobs) and Eddie Redmayne (The Danish Girl) in that coveted category. Cranston is a first-time nominee, while Redmayne took home an Oscar last year for The Theory of Everything.