Hong Kong plans rise of the virtual athletes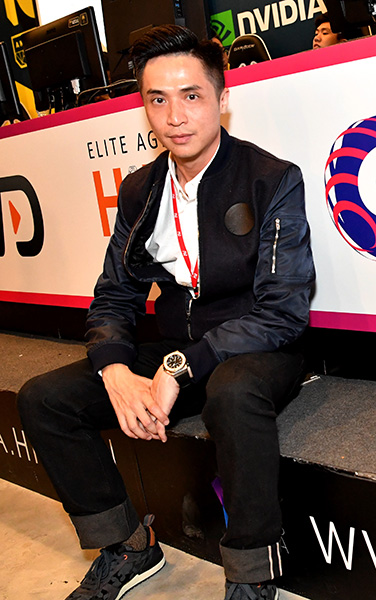 Man Kin-fung, CEO of Global E-Sports, which promotes competitions for players.[Photo provided to China Daily]
Key juncture
With optimism spurred by the Hong Kong government's unprecedented move to list e-sports in official documents, Man suggested the authorities should make an even bolder move and set up qualification courses and scholarships for young aspirants seeking to train in South Korea and the Chinese mainland.
"The coming three years will mark a key juncture for Hong Kong to translate e-sports into a solid, profit-making, fully fledged industry," he said.
That isn't an optimistic or exaggerated view. On Nov 4, the National Stadium in Beijing, aka the Bird's Nest, will host the 2017 League of Legends World Championship, the game's seventh tournament. Playoff games will be held separately in Wuhan, Hubei province, Shanghai and Guangzhou, Guangdong province, from September.
The geographical proximity will almost certainly guarantee a flood of media coverage from across the border.
Hong Kong has picked up the signal, but it lacks a developed platform to nurture the city's game lovers, who are itching to have a go as professional players.
The city doesn't have its own professional matches to provide constant battle experience for local players, which is why its top player, Kurtis Lau Wai-kin, better known as Toyz-his game name-joined the Taipei Assassins e-sports team.
In October 2012, he was the first Hong Kong player to win the League of Legends world title as his team raked in $1 million in prize money after a battle with a South Korean team in Los Angeles.
That victory inspired Ryan Chow, formerly the best amateur player in Asia, to spend HK$2 million ($256,000) of his own money to start an e-sports company Cyber Games Arena with two partners to provide a platform for local players and even players overseas.
Long before e-sports was recognized as a sport, there was an earlier incarnation in Hong Kong. That was in the early 2000s, when internet cafes popped up across areas such as Causeway Bay, according to Chow, who is also president of the E-sports Association of Hong Kong. According to the government, the number of internet cafes has fallen by about 33 percent from more than 300 in 2002 to just 100 in 2014. At age 13, when they were in Form 1, Chow and his gaming friends were frequent visitors of internet cafes, despite the charge of HK$50 an hour.
Although they won an amateur Asian tournament when they were in Form 3, they had no way of progressing and had to shelve their dreams. But the love of gaming never went away, so the trio decided to establish Cyber Games Arena in 2013.