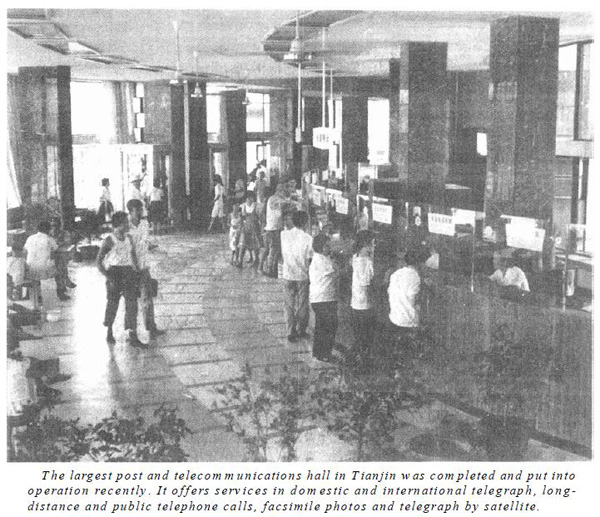 Item from Aug 22, 1983, in China Daily: The largest post and telecommunications center in Tianjin was completed and put into operation recently.
It offers a variety of services such as domestic and international telegraph facilities and long-distance telephone calls.
A facsimile service is also available.
Backed by a boom in e-commerce, China's express delivery market revenue reached 324 billion yuan ($49 billion) between January and June with year-on-year growth of almost 57 percent, according to the State Post Bureau.
To meet the surging demand for express service, SF Express, the largest private express logistics firm based in Shenzhen, Guangdong province, is set to build a cargo air hub in Hubei province, according to the country's Civil Aviation Administration.
The freight airport is estimated to have the potential to serve SF Express in China the way Memphis serves global courier giant FedEx in the United States.
SF Express has 19 cargo aircraft and leases another 20. The company aims to own 100 aircraft by 2020.
Meanwhile, e-commerce giant Alibaba Group Holding is expected to roll out the country's first crew of robotic deliverymen by the end of the year.
These robots can come up with the best routes to deliver packages into the hands of customers after picking up the goods at a nearby distribution center.