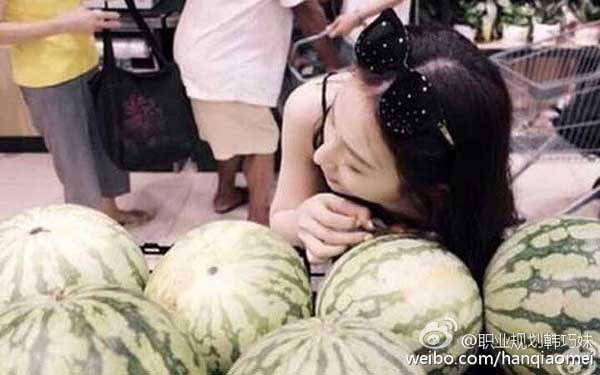 A photo of a Chinese woman listening to the sound from a watermelon. [Photo/Sina Weibo]
The art of picking a ripe watermelon has sparked a heated discussion on China's social media.
The discussion, which thousands of people contributed to on the Chinese micro blogging site Sina Weibo, began when a Chinese social media user posted the below picture of a sign on an Italian supermarket asking customers not to knock on the watermelons.
The viral photo was originally posted by a user who calls himself "Isolated Guardian". He is believed to be a Chinese man living in Milan.
The sign, which can be seen sticking out of a cart of watermelons in what seems to be an Italian supermarket, reads: "Please stop knocking on the watermelons, they will not respond to it!!!"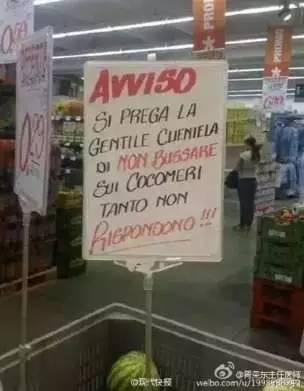 [Photo/Sina Weibo]