Editor's note: With the new year, China's ministries have been rolling out plans for major policy initiatives to address China's chronic societal and economic challenges. Here are some of the plans made for the next 12 months.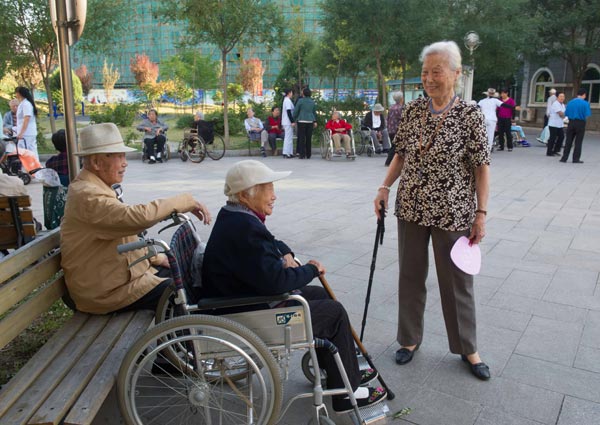 Senior citizens chat at a retirement home in Beijing. [Photo/Xinhua]
National pool for basic pensions
Minister of Finance Lou Jiwei said a national pool of basic pensions will be formulated during a new round of social security system reform at a national fiscal conference on Dec 28, 2015.
At present, China has established a comprehensive system of pooling funds for old-age insurance at the provincial level and implemented the transfer of basic pension accounts across provinces.
A national pool of pensions not only greatly facilitates Chinese citizens' transfer of basic pension accounts, but also gradually changes the imbalances of pension insurance's revenue and expenditure in different provinces, municipalities and autonomous regions.