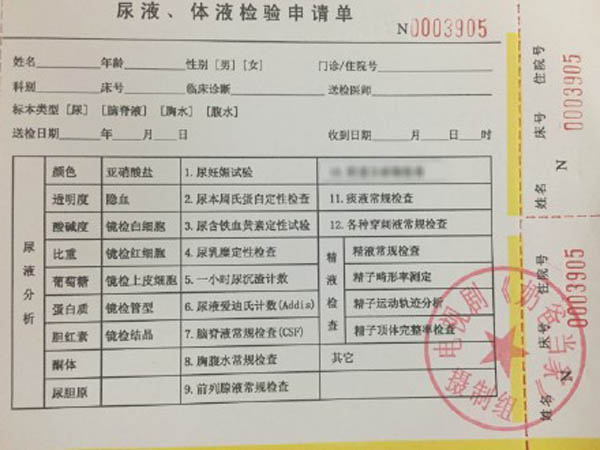 Luo Yunxi posts on his Weibo account a chart showing results of drug tests. [Photo/ Weibo]
A film producer has demanded actors take drug tests before shooting begins after a media watchdog banned stars who are involved with drugs or prostitution.
Chinese actors Liu Guanxiang and Luo Yunxi who are shooting the comedy Guys and a Kid, posted online Tuesday physical examination charts showing results of drug tests, saying it is the first time such requirements have been ordered in their careers.
Producer Zhang Junhan said tests from all cast and crew members are required to prevent risks to investors.
"Millions are invested in a film and if actors are involved in illegal affairs, the investors take all the risks," Zhang told the Western China Metropolis Daily.
He said according to a clause in contracts signed by the actors, they must return double what they are paid for the film if found to be using drugs.
The requirement for actors to be drug tested followed China's State Administration of Press, Publication, Radio, Film and Television imposing bans on stars involved with drugs or prostitution last year, saying they set a bad example for the country's youth.
According to the regulation, celebrities who break the law should not be invited to appear in any films and TV series and their work would be put on hold.
Many celebrities were caught in China's anti-drug crackdown.
Chinese actor Wang Xuebing, star of the 2014 Golden Bear-winning film Black Coal, Thin Ic was arrested in Beijing last month on charges of drug abuse.
Another high-profile case involved son of Chinese kung fu star Jackie Chan, Jaycee Chan, who was sentenced to six months in prison for drug offenses in early January.