CCTV program says exaggerated fix to problem makes more profit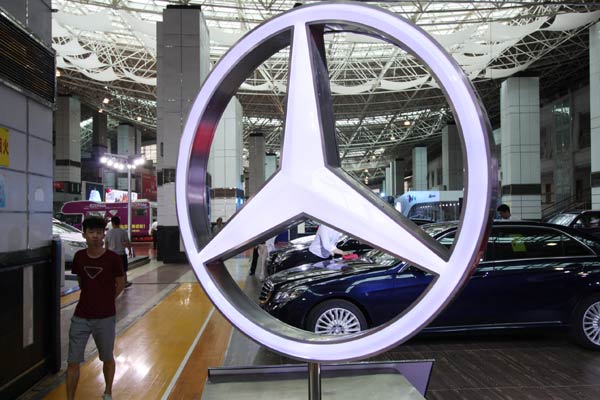 The Mercedes-Benz "Star Maintenance Menu" covers all conventional maintenance services with standardized prices at authorized dealers. [Photo /China Daily]
Many auto dealers in China are exaggerating the problems of vehicles that come in for repair in order to make more profit, according to a report by China Central Television in its annual 3/15 Gala program.
Seventy-three percent of dealers overstated a simple problem in the induction coil of the ignition system and talked consumers into having a number of components in the ignition system replaced, the report said.
The program, co-produced by CCTV and various State departments-including the General Administration of Quality Supervision, Inspection and Quarantine and the State Administration for Industry and Commerce-exposed business misconduct and defended consumers' rights. It has been broadcast annually on March 15, World Consumer Rights Day, since 1991.
A number of car dealerships, operating under Dongfeng Nissan Passenger Vehicle Co, Shanghai Volkswagen and Mercedes-Benz in Beijing, Tianjin, Shanghai and Hangzhou, have been charging consumers thousands of yuan for a simple problem that could be solved by merely plugging in the induction coil inside the ignition system. In one case, a Mercedes-Benz dealer in Tianjin charged a consumer more than 10,000 yuan ($1,600) to fix the problem.
The China Consumers' Association said in a report released on Sunday that it received the most consumer complaints about Shanghai Volkswagen last year, with a total of 863 complaints filed, Beijing Times reported.
Land Rover China also came under the spotlight, with CCTV reporting that a number of vehicle owners complained about gearbox problems that resulted in their vehicles suddenly stopping, as well as problems engaging the reverse gear.