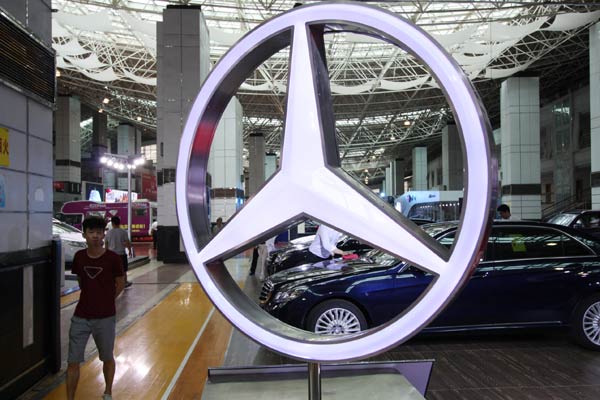 The Mercedes-Benz "Star Maintenance Menu" covers all conventional maintenance services with standardized prices at authorized dealers. GENG YUHE/CHINA DAILY
Mercedes-Benz is putting heavy efforts to improve its customer satisfaction in China by introducing a program it calls the "Star Maintenance Menu" designed to reduce service costs on major models.
"Mercedes-Benz is dedicated to offering high-quality after-sales products and services to customers," said Marc-Oliver Nandy, executive vice-president of after-sales at Beijing Mercedes-Benz Sales Service Co.
The new product is part of the automaker's commitment to providing customers with "the best products, the best service and the best experience", said Nandy.
"With menu pricing, maintenance of a Mercedes-Benz becomes transparent. We offer our customers an enhanced experience at a competitive, fair price point," he said.
The menu covers all conventional maintenance services and replacement of both fixed-interval and wear and tear parts as determined by vehicle inspection.
The contents and prices of each service package have been made transparent while maintaining the automaker's stringent technological standards and standardized pricing system.
The maintenance packages are clearly defined to ensure customers receive high value for their money, said the automaker.
In addition to providing general maintenance services, technicians will replace necessary parts according to distance traveled and the age of the vehicle.
Technicians also offer inspection services before giving recommendations on how to proceed with repairs needed.