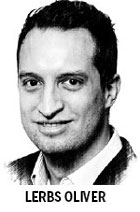 With their joint project, the China Economic Panel Indicator, the German-based Center for Economic Research and Fudan University in Shanghai have followed the development of the business cycle in China very closely since mid-2013.
If the trend of the experts' assessments of the current business cycle in China and their estimates of economic development in the first quarter are compared with the respective values in the second quarter, it becomes apparent that assessments of the current situation plunged in March and gained momentum again only very recently in June.
Economic expectations gradually deteriorated from very high levels in the first quarter to slightly positive values in the second quarter. From a sectoral perspective, decelerating output growth in the construction industry and signs of overcapacity in the housing market significantly contributed to this picture.


According to the CEP Indicator, the current economic situation in China is assessed positively again. This may indeed reflect the effects of the public spending measures announced in April, which have been labeled as a mini-stimulus.
While the effects will have a time lag and will be relatively small in comparison with total GDP, the mini-stimulus program has sent a signal to market participants that the government is willing to stick to its official objective of 7.5 percent GDP growth in 2014.
Further, the expectation of additional spending on energy and infrastructure projects, most notably in rural regions, has changed the momentum of the CEP analysts' sales expectations for important sectors such as electronics, machinery, construction and energy.


The CEP Indicator, which covers financial analysts' expectations of housing prices in seven major Chinese cities over the next 12 months, reveals that price expectations turned from positive to negative during the first half.
Beijing and Shanghai are currently the only cities for which a slight increase in prices is expected, while the experts assume price decreases in Hong Kong, Guangzhou, Shenzhen and Tianjin.
This suggests that the housing market is currently in a condition that is very challenging for economic policy. Due to the considerable contribution of residential construction to growth, it can indeed be seen as a major risk factor for economic health in China.
Any relaxation of price controls can help the market regain momentum, while housing affordability for low- and middle-income households must stay an important policy goal.
Estimated GDP growth rate during the first half: 7.4 percent
 ----- Lerbs Oliver
Economist at German Think Tank Zew (the Center for European Economic Research),
Consultant with the Fudan Development Institute