BYD launched its first internet connected compact sedan, the G5 in Beijing on Tuesday, Sep 16. Powered by a 1.5-liter turbocharged engine, the sedan comes with a built-in eight-inch tablet computer.
With its connectivity technology, the BYD G5 is able to take instructions from a smartphone through the BYD Bluetooth key app.
BYD also innovatively built a new air freshener system into the G5. The car can detect and measure air quality levels inside and out and display P.M. 2.5 levels.
The new sedan employs a powertrain with a 1.5TI direct injection turbocharged engine. Potential buyers can choose between a six-speed automated manual transmission or a manual transmission.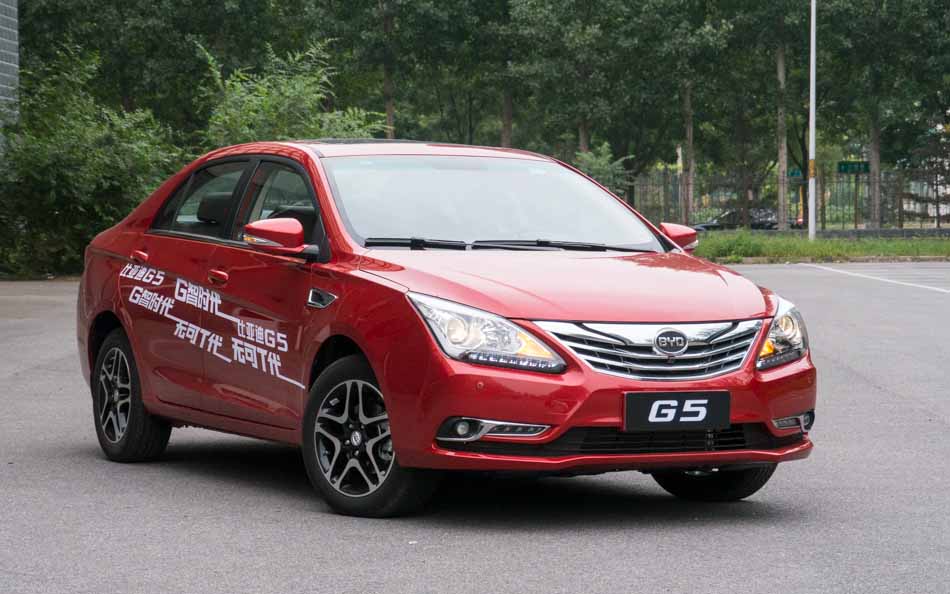 BYD's new G5 1.5TID auto version sedan comes with a series of new internet ready connectivity tools. The vehicle was launched on Sep 16, 2014 in Beijing, China. [Hao Yan/chinadaily.com.cn]