CBS Interactive Inc's game review website Metacritic.com released the 2013 ranking of game developers in January. The review website looked into companies that issued 15 or more titles, including PC games, consoles and arcades, in 2013.
The ranking is based on the quality of games measured by metascores, the Metacritic's proprietary scoring system that awards the top score of 100 after distilling the opinions of most respected critics writing online and in print to a single number, according to Metacritic.com.
Here are the top 9 developers of video games based on 2013 ranking.
No 9 Namco Ltd
Namco Ltd is a Japanese corporation that is best known as a former video game developer and publisher. Following a merger with Bandai in September 2005, the two companies' game production assets were spun off into Bandai Namco Games in 2006. Namco was re-established to continue domestic operation of video arcades and amusement parks.
Namco was a front-runner during the golden age of arcade video games. Pac-Man, their most famous title, went on to become the best-selling arcade game in history and an international popular culture icon.
Game titles: Pac-Man, Ridge Racer, Tekken,
Metacritic score: 61.8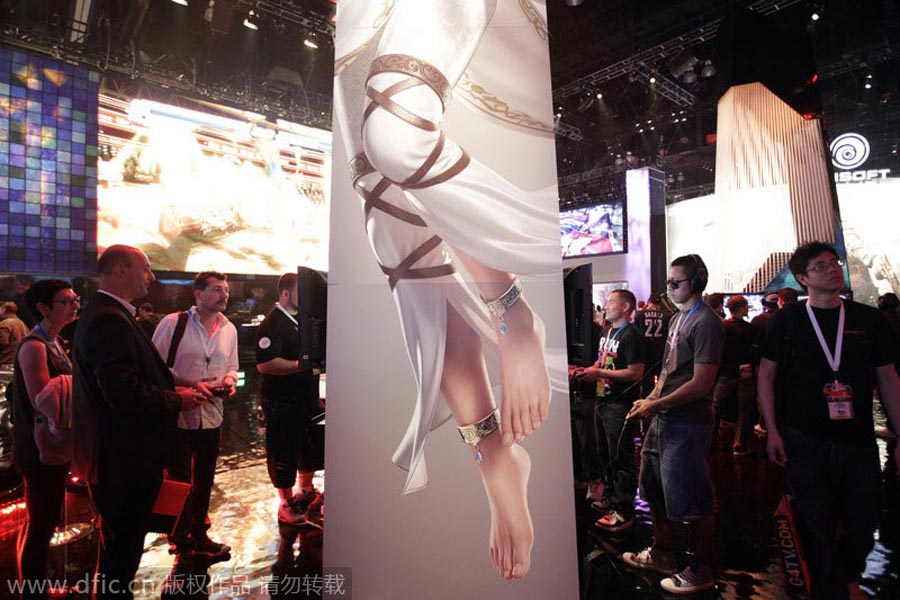 Show attendees play video games at the Namco Bandai booth at E3 2012 in Los Angeles, June 5 2012. [Photo/IC]