London Chinatown, Britain: live with traditions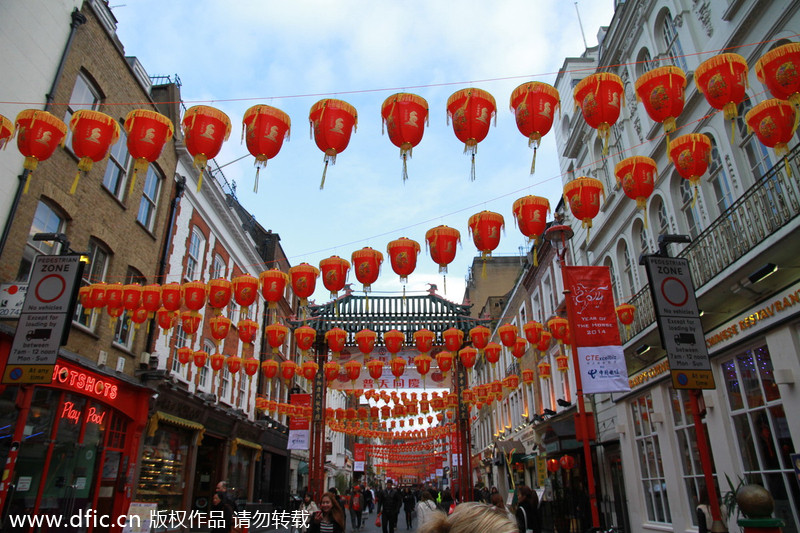 London Chinatown a few days before the Chinese Spring Festival on Jan 21, 2014. [Photo/icpress.cn] 
The arrival of Chinese from Hong Kong who began opening restaurants outside Limehouse Chinatown before the war, eased the transition of today's Chinatown close to Soho, occupying the area in and around Gerrard Street, and then by the 1970's spilling over on to Shaftsbury Avenue.
Compared to New York or San Francisco Chinatowns, Soho Chinatown is small. Which may explain why most Chinese in London do not live there.
Unlike Limehouse Chinatown, today's Chinatown in the City of Westminister is no longer on the fringe but is part of the hustle and bustle of a gentrifying west end.
Although the light of adventure has gone out of today's Chinatown, it has nonetheless retained a shadow of its former self. Oddly, it has no temples, very few souvenir shops, but no museums.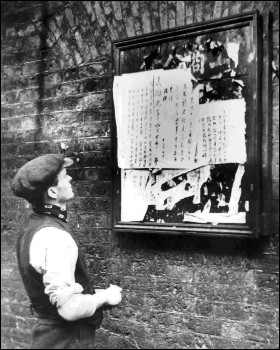 A barbecue restaurant in the Limehouse Chinatown in the early days. [Photo/Xinhua]
Its raison d'etre is to serve the Chinese community, through many programs which ease the plight of the elderly and ease the new emigrants into the hustle and bustle of London.
London Chinatown today
Today's Chinatown is a designated tourist stop, for its restaurants and lion dances and lunar New Year and Mid Autumn celebrations. Its archway, paifang (牌坊) or ornamental gates mark its boundaries.  Today it is a spot for Londoner, out of towner, or foreigner to eat a variety of Chinese fare.
Thanks to its proximity to Covent Gardens, the theater district, Leister Square, and Piccadilly Circus, it has become a part of today's trendy, but hardly swinging, London.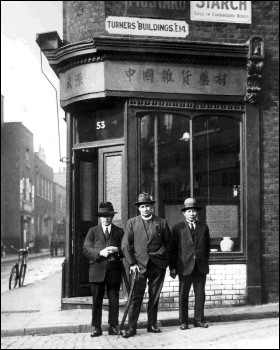 The Chinatown moved to the Soho district after the second world war. [Photo/Xinhua]
 Yet, it remains a tourist spot. Its paifang transports the ordinary Londoner or the tourist into a world of one's fancy about China; its fairy lights add a splash of color and enchantment. The tones of Chinese disorient ever so slightly which lend a playful melody to chimes of the imagination.
Celebrations in London Chinatown
Its major festival, the lunar or Chinese New Year attract a goodly crowd of onlookers whose enthusiasm is heightened by the millennia old lion dances, the drums and cymbals, and the seemingly strangeness of it all. It makes the onlooker immune to everyday reality and a contrast to it. It is also the central focus point during special occasions such as the telecast of 1997 Hong Kong Handover and the passing of the 2008 Beijing Olympic torch.
Thus, today's Chinatown in its own manner is part and parcel of London, yet through its food and cultural events awakened the romantic in each of us. Yet, it is as much a commodity as a splash of colour and a change from the ordinary drill of life.
In 2007, a plan was developed by the Prince Foundation For Built Environment to transform London Chinatown to become the "Best Chinatown in the world" and to recognise Asian culture and diversity.
(Source: chinatownology.com)