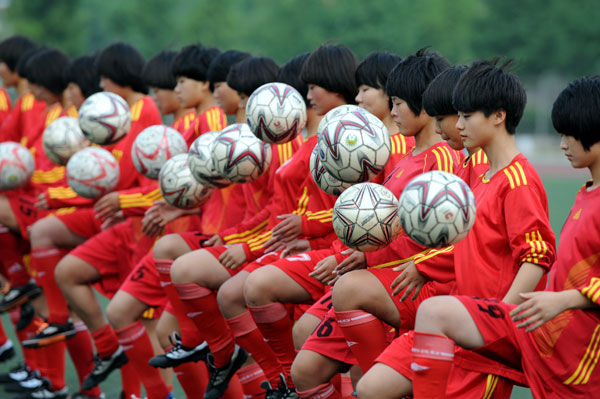 Members of a girls' soccer team at a high school in Linyi, Shandong province, take part in a training session. FANG DEHUA / FOR CHINA DAILY
World Cup host Brazil is offering to help China achieve the goal of developing soccer into a truly national sport, according to the head of Brazil's Sports Ministry.
"Brazil is willing to provide all kinds of support for China to help it get into the World Cup finals and even win the tournament one day," Aldo Rebelo said.
In 2011, China and Brazil teamed up with a number of agreements to deepen cooperation to strengthen Chinese soccer.
"Through the sports ministries of China and Brazil, the two countries have engaged in in-depth cooperation," Rebelo said.
He told China Daily that a key to developing soccer in China is to cultivate interest among the population and make the sport part of daily life.
He said this may take time, but the first thing to do is to provide facilities for children to play soccer, regardless of whether they are in cities or villages.
"The government needs to build small or medium-sized soccer playgrounds for children so they can find a place nearby to play the game," he said.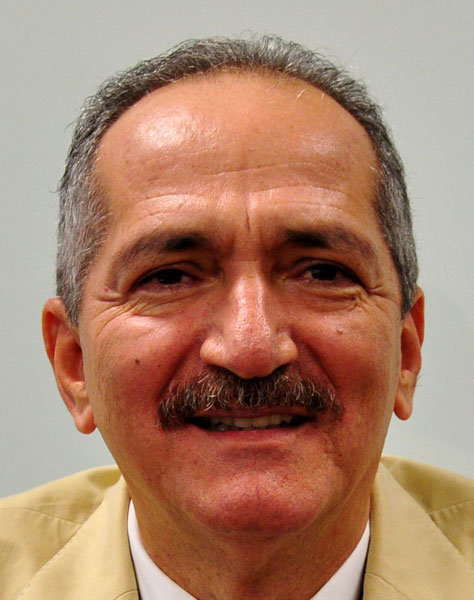 Aldo Rebelo, head of Brazil's Sports Ministry
Each country that wants to develop soccer needs to train talented players from a very early age, Rebelo said. "It is impossible for a country to have a strong national team without a complete training system that involves different age levels," he added.
"People need to understand that playing soccer is not only for professional players or rich people - the sport needs to be open to all social classes. China needs not only professional teams, but also teams at different levels from communities to cities."
Brazil has produced generations of great players and has won the World Cup a record five times. It is also the only country to have played in all the final stages of the tournament.
A number of Chinese players have traveled to Brazil for training. In 2010, 21 Chinese players aged 13 to 16 attended Sao Paulo's Ole Club for a three-year training program.
One of Brazil's largest soccer clubs, Corinthians, signed Chen Zhizhao on loan in 2012, the first Chinese player to sign for a professional team in Brazil.
Many Brazilian players have also played for Chinese clubs, including Dario Conca, who signed for Guangzhou Evergrande from 2011 to 2013, and Edson Carvalho Hudson, who was at Shandong Luneng Taishan in 1998 and 1999 and with Shaanxi Guoli in 2003.
"Such exchanges can help to advance soccer development in China to some extent, but China needs to remember that it cannot achieve development just with the help of foreign players," Rebelo said.
"China needs to grow its own players and coaches, otherwise it will end up like England, which has the best soccer clubs in the world but not a good national team."
Brazilian President Dilma Rousseff has invited President Xi Jinping to watch the World Cup final in Rio de Janeiro on July 13. Xi described himself as a "soccer fan" during a visit to Mexico last year.
"I know President Xi Jinping is fond of soccer, and this definitely makes the relationship between China and Brazil even closer," Rebelo said.