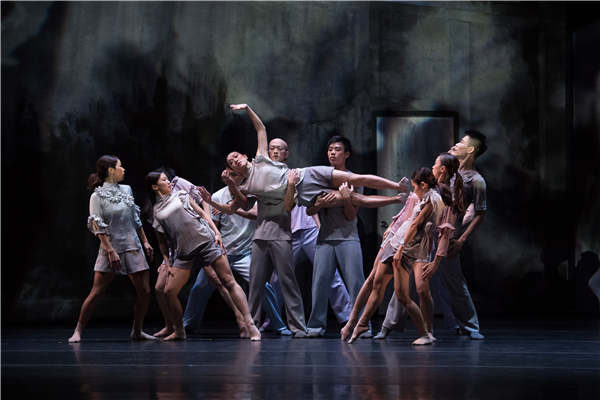 Amidst the Wind is a celebration of "the most exhilarating dance excerpts from its productions of the past two decades". Photos provided to China Daily
The Beijing Dance Festival which aims to highlight contemporary dance will kick off on July 18 and run till the end of the month. In the first week, 16 professional dancer-choreographers from 14 countries, including the United States, Germany, Finland and India, will give master classes and workshops at the Beijing Institute of Performing Arts, and in the second week, audiences will get to enjoy performances at Tianqiao Performing Arts in Beijing.
Revealing how the foreign troupes were chosen for the festival, which was first held in 2008, Willy Tsao, the artistic director of Beijing Dance/LDTX, one of the organizers of the festival, says: "We go around the world to attend dance festivals."
Speaking about the aims of the event, Tsao, who is also the founder and artistic director of the other two organizers of the festival - the Guangdong Modern Dance Company and the Hong Kong City Contemporary Dance Company, says: "Our goal is not to have the most famous dance companies or the most established artists. But we want to show audiences the most avant-garde and the latest dance productions in the world."