Dance drama highlights celebrations for Sino-Germany friendship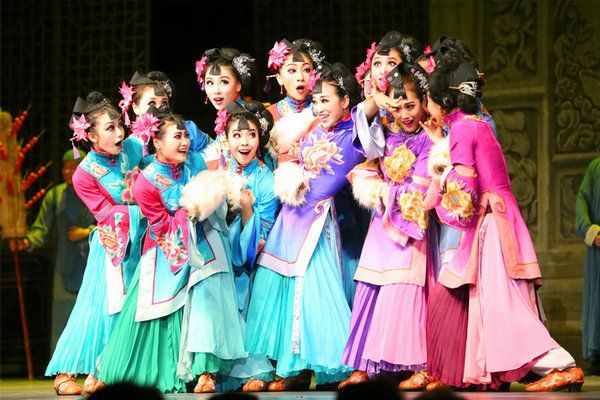 Chinese artists perform dance drama Fen Mo Chun Qiu, Frankfurt, Germany, June 3, 2017. [Photo/Chinaculture.org]
A Chinese dance drama Fen Mo Chun Qiu, or Life in Opera, was staged in Frankfurt in Germany on June 3-4.
Adapted from writer Lilian Lee's novel of the same name, the drama is one of the activities to celebrate the 45th anniversary of the establishment of diplomatic relations between China and Germany.
The drama tells the story about three Peking opera performers and their own struggles in life. Seventy performers from Shanxi province integrated Chinese opera performing skills and modern dance in the drama.
Apart from Chinese opera, acrobatics and martial arts were also added to the dance.
Shi Mingde, Chinese Ambassador to Germany, said there was an increase of cultural exchanges between the two nations and performing arts has being an important field for people from the two countries to communicate.
The drama has also toured Belgium and Switzerland as part of the cultural exchange project Image China, produced by China Arts and Entertainment Group.