Chinese square dance captured in camera
Square dancing has been a popular form of entertainment for middle-age and elderly Chinese women. Every day at morning and dusk, Chinese aunties, also known as dama in Mandarin, gather outdoors to dance for hours on squares. The daily occurrence is also an opportunity for participants to meet new friends and socialize with their neighbors.
To show a glimpse of the fun and popularity of the event, photographers took to the streets to record the dancing and movement. Here is a selection of the photographs.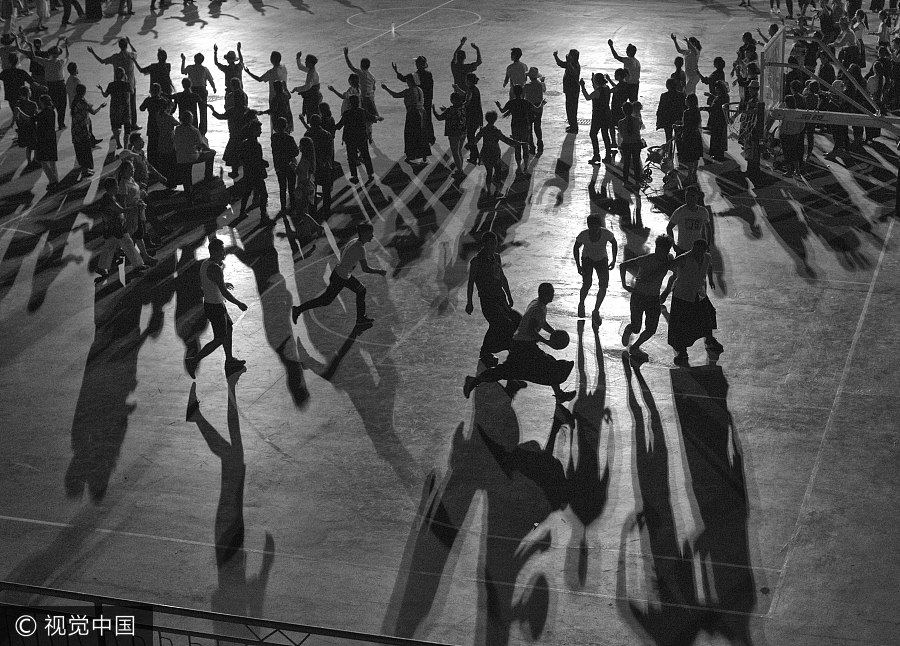 Chinese aunties and their dancing partners enjoy moving to the music, while a group of younger people play basketball by their sides. The photo was taken in a neighborhood in Aba, Sichuan province, on August 20, 2016. [Photo/VCG]