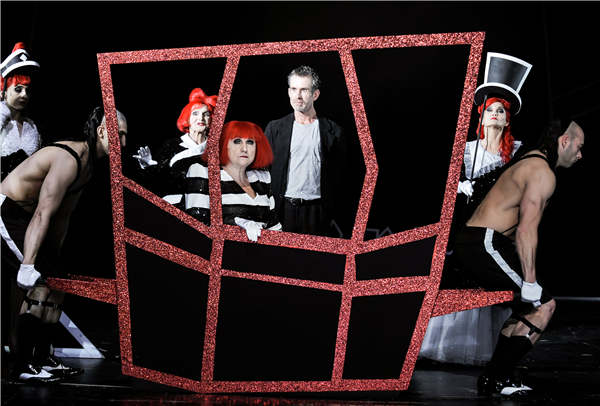 Deutsches Theater's The Visit (Der Besuch der alten Dame), a three-act play by Swiss playwright Friedrich Dürrenmatt. Photos provided to China Daily
A three-month celebration of contemporary theater has just begun at the National Center for the Performing Arts in Beijing。
Now in its third year, the NCPA International Theater Festival, will feature 10 theater troupes from seven countries staging 56 shows where artists will communicate with audiences after the performances.
Since its debut in 2015, the festival has introduced 24 theater troupes from 9 countries.
"These plays bear distinctive styles influenced by their countries' culture and history.
"Audiences not just enjoy a great show onstage but also get to know a different culture later," says Zhao Fei, one of the curators of the 2017 NCPA International Theater Festival.
The festival comprises two sections - the East and the West - and NCPA's production, Returning Home on a Snowy Night, kicked off the festival on June 1.