Live and in action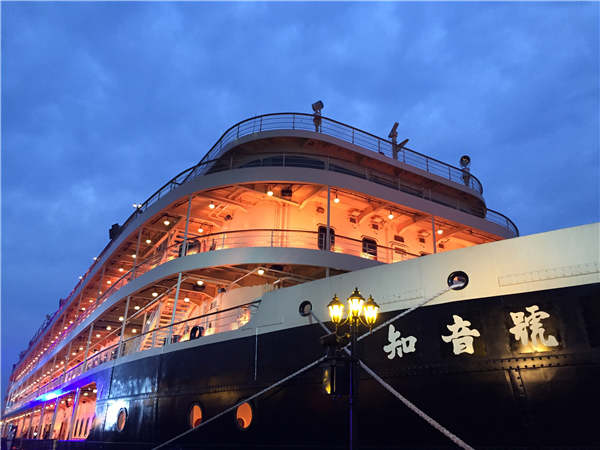 The ship is named Zhiyin. PHOTOS BY LI JING/CHINA DAILY
A cruise ship along the Yangtze River is presenting a rare immersive show. Li Jing reports.
The moment a dock door opens, the audience begins to time-travel to the 1920s.
With music coming from afar, a long trestle leads up to a giant steamship, along which rickshaws and stands of street food are seen. A boy, coming up to passers-by, hands over old-fashioned papers printed with stories and information about a performance titled Zhiyin Cruise.
Opening to the public on May 19 in Wuhan, capital of Central China's Hubei province, a rare immersive show on the Yangtze River has already sold out tickets for the month.
The name zhiyin, which refers to intimate friends in Chinese, comes from the legend of Yu Boya and Zhong Ziqi, which is believed to have happened here in the Spring and Autumn Period (770-476 BC).
Yu, a well-known zither player, found that no one could really understand his music until he met Zhong along the Yangtze. The encounter then started a lasting friendship between them.
Just as Yu came across Zhong, "the show depicts tales of the encounter", says Fan Yue, the director, who has teamed up with Zhang Yimou on the Impression series of live shows.