Italian-themed cruise debuts in Tianjin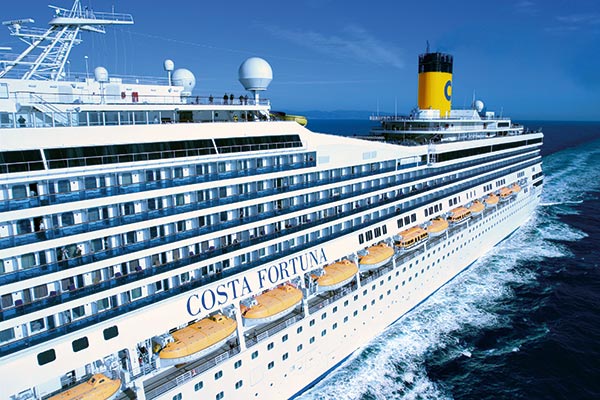 Italian cruise line Costa Cruises. [Photo provided to China Daily]
The Italian cruise line Costa Cruises recently celebrated the maiden call of Costa Fortuna at Tianjin International Cruise Home Port.
As the fifth cruise ship from the line to enter North China, Costa Fortuna will be based in Tianjin for the next eight months, opening voyages to South Korea and Japan with an "Italy at Sea" cruise experience.
Passengers can enjoy delicious cuisines, shopping and entertainment activities on board.
Inspired by Italy's shipping and navigation history, the ship is a virtual museum at sea, showcasing Italian paintings, antiques and historic artworks. The main hall is decorated with a giant red dragon head, which combines Italy's mythology figure with the image of Chinese dragon.
With Costa Fortuna, the line will now have more than 60 voyages departing from Tianjin port this year, consolidating its long-held position with the most voyages from Tianjin. The company is part the global leisure travel company Carnival Corporation & plc.
Related:
Germany promotes Martin Luther celebrations for tourists
South African Tourism makes big push to lure Chinese visitors