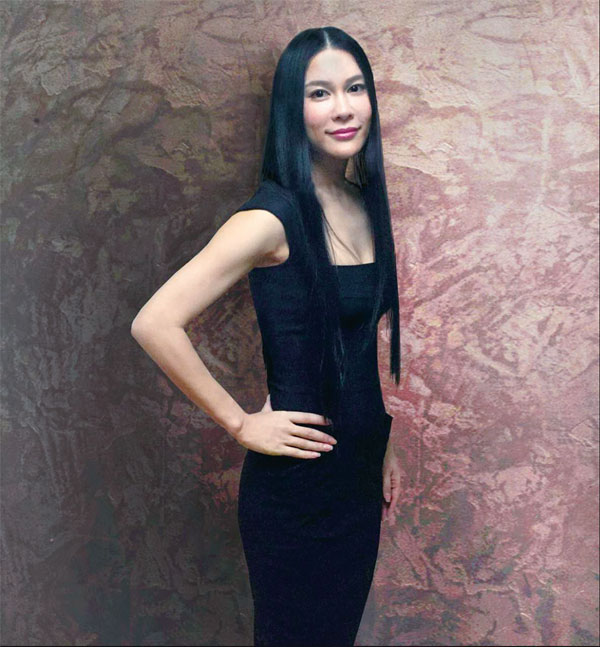 Xu Baizi, the founder of Ms Paris, which currently has more than 100,000 members who rent fashion items from her online platform.[Photo Provided to China Daily]
Through her online clothing rental platform Ms Paris, Shanghai woman Xu Baizi is offering style-conscious women a way to look good without breaking the bank
Following in the footsteps of sharing economy giants such as Airbnb and Uber is Xu Baizi, a Shanghainese entrepreneur who runs Ms Paris, an online fashion rental platform that allows women to pick from a staggering selection of more than 10,000 designer dresses.
Capitalizing on several converging trends in China such as the sharing economy, the widespread use of social media and the growing need to look good at important functions or high-profile parties, Ms Paris offers people a cost-effective way to be stylish. 
After all, according to Xu, women on average purchase 64 articles of clothing every year, with half of them being worn just once or twice.
"When we typed 'I have nothing to wear' on Weibo (China's equivalent of Twitter), we got more than 4 million results," said the 34-year-old, a fashion lover who once had 25 table-height boxes of clothes that still had their tags on.
Xu estimated that women of her age usually attend five to six weddings every year, in addition to dozens of company galas as well as business or private cocktail parties.
"Every girl wants a brand-new look for a different occasion. Nowadays, the virtual audience on your WeChat have become equally important," she says.
Ms Paris, which stocks designer brands including Vera Wang, Diane von Furstenberg and Marchesa, allows customers to rent clothes at between 10 to 20 percent of the item's retail value. A strapless Valentino gown on Ms Paris can be rented for 359 yuan ($54), almost the same price as, if not cheaper than a Zara dress.
Customers will also have to place a refundable deposit of between 500 and 1,000 yuan. Each dress on the platform is leased a maximum of 10 times, after which it is put up for sale.