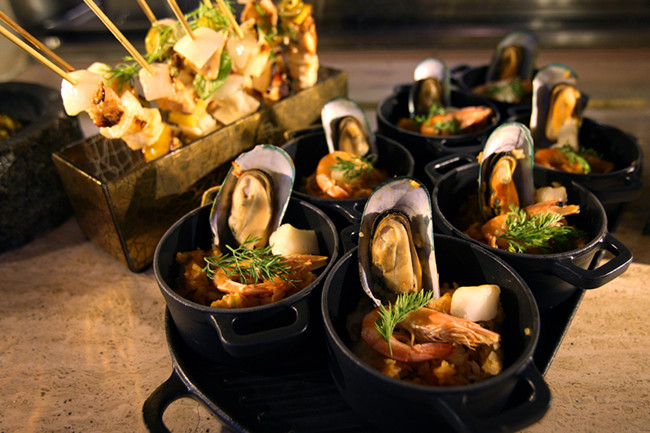 American-style barbecue.[Photo/Zhang Zhuangfei]
Just because a dish is regarded as a gourmet one does not necessarily mean its ingredients must be expensive, he says.
Rosenblum says he has posted dishes he has cooked for the ambassador on the Chinese app WeChat and has been puzzled by comments querying why there are no truffles, foie gras or wagyu beef.
"Sometimes we do use special things like American pecans or seafood from Alaska, but mostly we use simple ingredients and go to the markets like everybody else and don't have special requirements."
Ambassadors pay for meals out of their own pockets, he says. One challenge for him is to be creative with food at the same time as being economical with it and keeping waste to a minimum.
For him, the most remarkable part of the Chinese culinary experience is traveling through all kinds of local wet markets around the country, he says.
He can still recall the aroma of braised pork mince and chili bean sauce in a local market in Neijiang, a prefecture-level city in Sichuan province.
In Kashgar, in Xinjiang Uyghur autonomous region, he spent a month strolling around local markets, and tried all kinds of nang, a Uygur rounded bread at various places.
In the little spare time that he has he is working on a book about culinary adventures throughout China, traveling around by bicycle or motorcycle.
"This is my way of giving back to a culture that's given me a lot. It's very important to me."