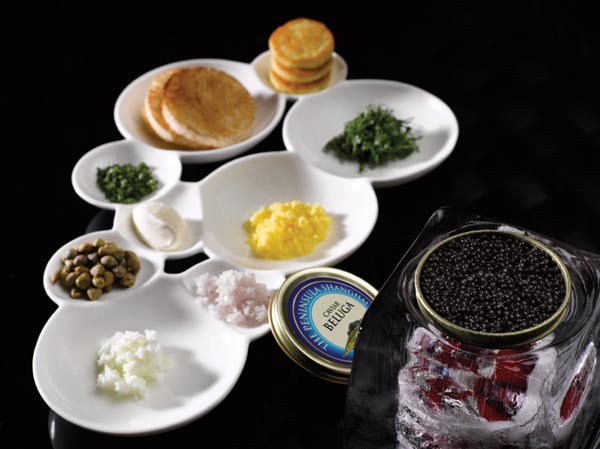 The afternoon tea set with caviar at Peninsula Shanghai, which costs 3,688 yuan. Photo provided to China Daily
Linen is starched and laid on the long table. Candles are lit and fresh flowers fragrant in the vase.
All is ready at the Rosamonde Aviation Lounge in Peninsula Shanghai, for the grand celebration of Kaluga Queen's first harvest of Beluga caviar.
Beluga is a fish of the sturgeon family that bears some of the finest caviar in the world, their roes the largest and smoothest, in colors of light to dark gray. The refined taste will linger in the mouth of a true caviar connoisseur.
It has taken 12 years of waiting for these fine little pearls to pop up in your mouth. A beluga sturgeon has to spend so many years before it grows mature to bear eggs.
And these fish, originally from the Caspian and Black seas, have grown up in the fresh water of China's Qiandaohu (Thousand-Island Lake) in Zhejiang province.