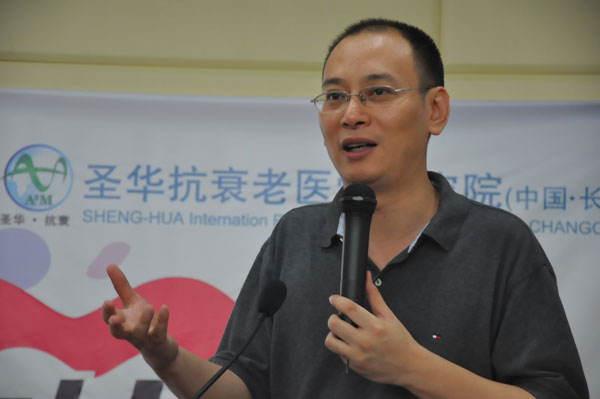 Fang Gang says he always identifies himself with the marginalized, and he traces the reason for this back to his childhood. Provided to China Daily
Sexologist explores realities of gay life, prostitution.
On an evening in early April 2006, Fang Gang, a 38-year-old PhD candidate from Renmin University, walked into a nightclub in Shenzhen, Guangdong province. It was his third visit to the club - but for work rather than entertainment Fang was doing research on male sex workers, known as nangongguan, literally male public relations workers, for his PhD thesis. However, this time he realized something significant had occurred to him.
"The moment when I stepped through the door, I realized I was behaving differently than on my two previous visits. I no longer cared about how I should walk or speak. It was as natural as 10 years ago when I first arrived at the office of the newspaper I worked for. It's amazing to realize how fast you can change, and how fast and profound the surroundings can change you," he says.
Fang's field research lasted two months. He was trying to find out, in that specific environment, how the men's masculinity influenced their behavior in their sexual relationships with female customers and if it changed.
"Influenced by the hegemonic masculinity recognized by the society that man should dominate woman, sometimes nangongguan would refuse to provide the services that their woman customers wanted, because they thought that was not what men should do," Fang says.
For example, he says, a woman customer's request that two nangongguans kiss for her to watch was rejected.
Asked whether he was ever exposed to "dangerous" situations, Fang replies, "never".