About 1.8 million years ago, the ancestors of Chinese people began to use fire and stone tools on this land. About 5,000 years ago, they learned how to extract salt from water in this area. More than 4,000 years ago, the early Chinese emperors Yao, Shun and Yu successively made this place the capital cities during their reigns.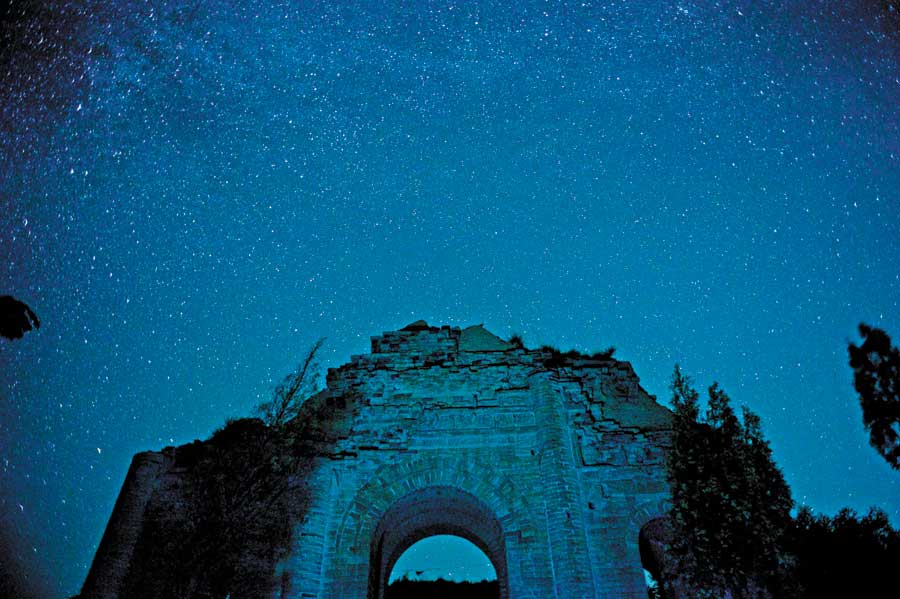 Historic ruins lie under a starry sky in Yongji, Yuncheng. It is said this relic was left by ancient Chinese Emperor Yao. Photos by Liu Baocheng / for China Daily
According to historic records, this mysterious land is the earliest place called Zhongguo (the Middle Kingdom), or China. It was later named Hedong (east of the Yellow River), and today's name is Yuncheng (city of transportation).
Yuncheng got its name because it has a natural salt lake and was an important hub of salt transportation in ancient times.
Located at the southern tip of Shanxi province, Yuncheng is one of the birthplaces of Chinese culture. If you want to know more about Chinese civilization, you should visit the city.
This land, nourished by the Yellow River and the Loess Plateau, has people who depend on agriculture and have deep feelings for their homeland.