The 27th China·Harbin International Economic and Trade Fair and the 4th China International Advanced Materials Industry Fair opened at the Harbin International Exhibition Center & City Stadium on June 15. Xinda Group, a leading enterprise in the polymer materials industry, is taking part in the fair for the fourth time.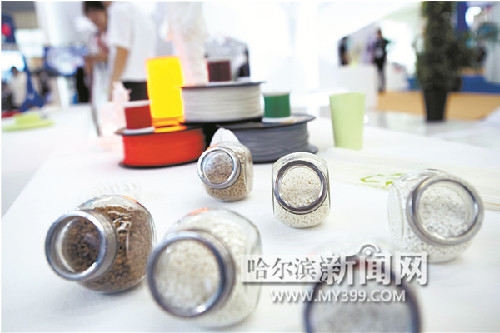 The exhibits of Xinda Group.
Xinda Group is the first NADSAQ listed plastic composite materials enterprise in the Greater China Area. It has a national level enterprise technology center and substantial R&D and testing equipment including nearly 100 leading production lines. It has an annual production capacity of 0.4 million tons, and its car polymer composites production and sales ranked first at the end of 2013.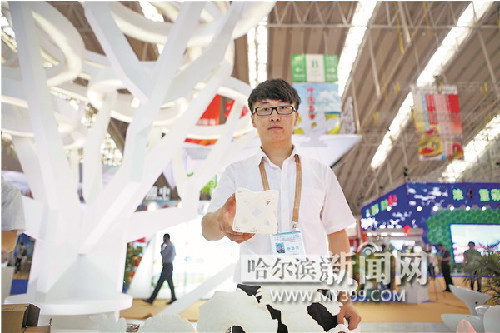 The booth of Xinda Group.
In the future, Xinda Group will develop new product from assorted materials such as high-performance fiber composites, membranes, micro-foam, medical materials, and VR materials. It will also do research in the area of automobiles, ships, aircrafts, high-speed trains, new energy, medical equipment, and food packaging. The company serves the whole industry chain, stimulates local economic development, and sets an example to revitalize the old northeast industrial base.