LONKING returns to bauma China with exciting new products
As one of the largest construction equipment and industrial vehicles manufacturers in China, LONKING will bring more than 25 products to bauma China, all of which have been designed based on the latest market trends.
Wheel Loader CDM856 and CDM835 New CDM856 and CDM835 support a variety of choices and their engines meet the Euro stage IV/Tier 4F emission. Wet type brake axle and electrical control transmission are optional. Spacious FOPS&ROPS cab with suspension seat and powerful air conditioning provides a comfortable and safe environment for the operator. The closed hydraulic system of CDM856 saves fuel and variant attachments for different applications are available.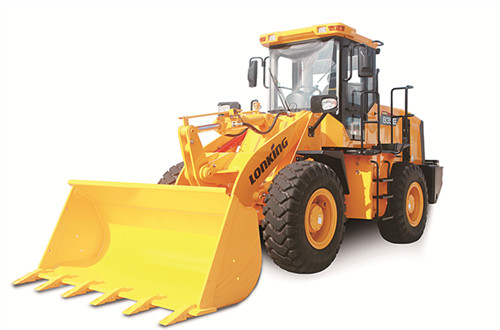 CDM835E new look
Excavator CDM6365F It has a standard Euro Ⅳ/ Tier 4F engine with Euro ⅢA and EuroⅡemission optional. Parallel radiator makes the cooling effect better and maintenance easier. The FOPS and ROPS cab with suspension seat and powerful air conditioning ensures comfortable operation. The intelligent electronic control system combines functions of engine overheating protection, low oil pressure protection, fault alert and maintenance warning. CDM6365F also features an independent circuit during composite action. Variant attachments for different applications are optional.
Forklift LG20B & LG30GLT LG20B is a battery forklift with OPS system, AC motor, ZAPI control system, and smart LCD instrument panel with auto fault detection. Battery can be moved from the truck's side, making them easy to change. European brand batteries are optional. LG30GLT is a dual-fuel forklift, environmentally friendly. Both Japanese and Chinese engines are available. A copper water tank with a larger cooling area provides better cooling effect. The Ergonomical vehicle is designed with the operator's comfort in mind.