Three more subway stations in Beijing have been told to conduct security checks on passengers and their belongings.
Bajiao Amusement Park Station, Tiantongyuan North Station and Longze Station have been added on May 24 to the original list of six subway stations near the Tian'anmen Square in central Beijing that have been carrying out strict security checks since January.
Previously only personal belongings needed to go through security check when passengers entered a subway station. But now with passengers too going through checks, the new measures have caused serious hold up at the entrance of these three stations.
The steps come as Beijing and the country at large face growing threats of terrorist attacks.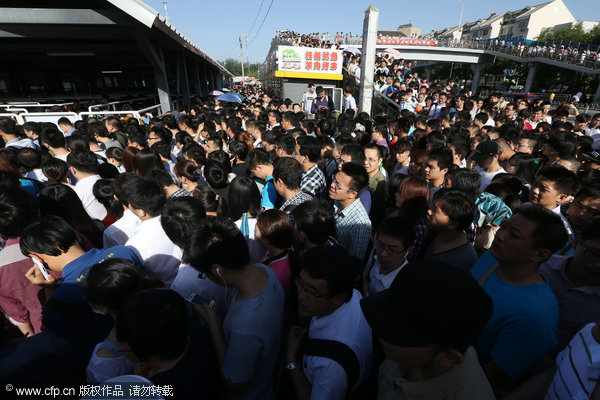 Entrance of Longze Station on Line 13 is overcrowded with the queue stretching all the way to the nearby overpass, May 26, 2014. [Photo/CFP]