Rope walking is thousands of years old, but the origins of modern day slacklining are generally attributed to a pair of rock climbers, Adam Grosowsky and Jeff Ellington, in the United States, in 1979. Since 2010, the World Slackline Federation has been attempting to establish tricklining as a competitive sport. Jumps and other tricks are judged according to five criteria: Difficulty, technique, diversity, amplitude (of jumps) and performance. Competitions are held on several levels. In China, Zhang Liang is on the frontline of the increasingly popular daredevil activity and is known as China's "No 1 Slackliner".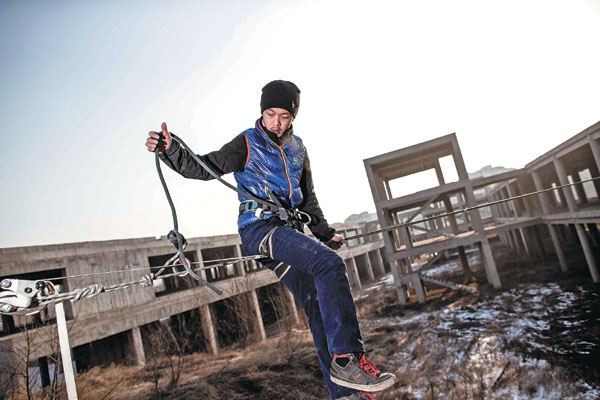 Dubbed China's "No 1 Slackliner", Zhang Liang prepares to walk along a rope, over an unfinished building compound in Beijing, on a freezing day. Photos by An Lingjun / for China Daily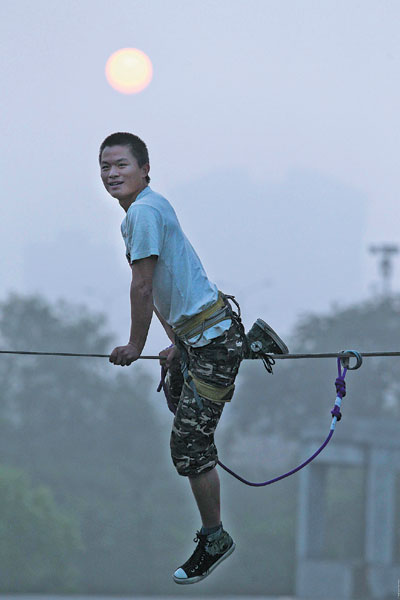 Lu Bin, Zhang's apprentice, constantly challenges himself with different techniques.