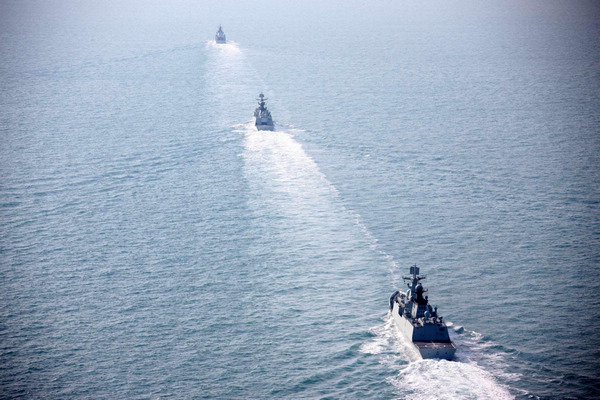 A Chinese People's Liberation Army (PLA) Navy fleet has set off from a military port in East China's Qingdao city for a regular open-sea training in the West Pacific Ocean, on Jan 30, 2013. [Photo/Xinhua]
BEIJING - A Chinese navy fleet will conduct a training exercise in the Pacific after sailing through islands off the country's coast, the defense ministry said Wednesday.
The statement from the ministry's information office did not reveal the timetable for the exercise, but said it is a regular arrangement in line with the navy's annual training plan.
The Chinese People's Liberation Army Navy conducted seven similar training exercises last year, the statement said.