Dec 12, 2012 is a once-in-a-century day for love as the "triple-12" day - 12/12/12 - in Chinese sounds like "will love, will love, will love" and is the last symmetrical day for nearly 100 years.
To capture an extra dose of luck, lovebirds across China and beyond rushed to tie the knot on Wednesday. Record numbers of marriages were reported. The surge, however, also caused lengthy lines and a bottleneck for workers at registry offices from Hong Kong to Las Vegas.
In this page, China Daily shares some of the most romantic moments from around the world on this unique date.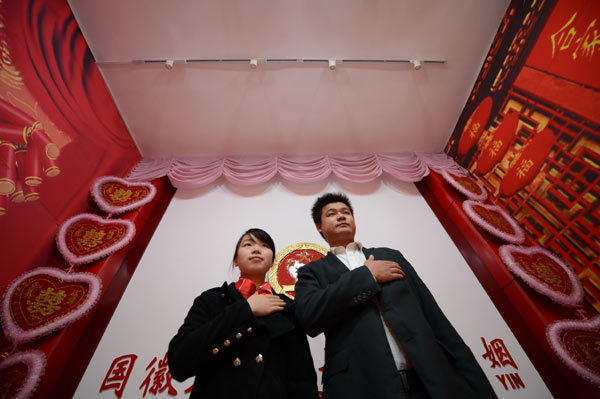 A bride and groom take their marriage vows at the registry office in Yichun in East China's Jiangxi province. [Photo/Xinhua]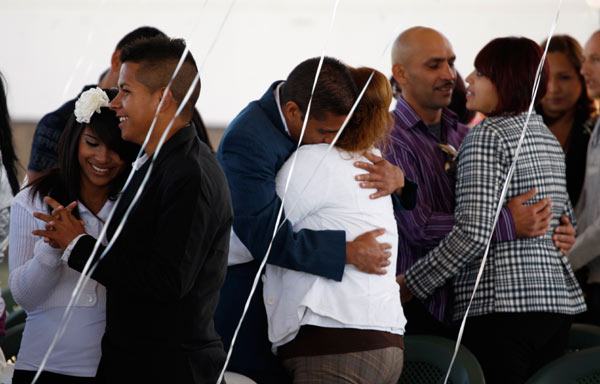 Lovebirds hug during their wedding ceremony inside a prison in the Mexican border city of Ciudad Juarez. [Photo/Agencies]