Three crocodiles escaped after a rollover accident at Changzhou's Yancheng Safari Park, East China's Jiangsu province. Two were caught within hours and the other is still on the loose, chinanews.com reported Wednesday.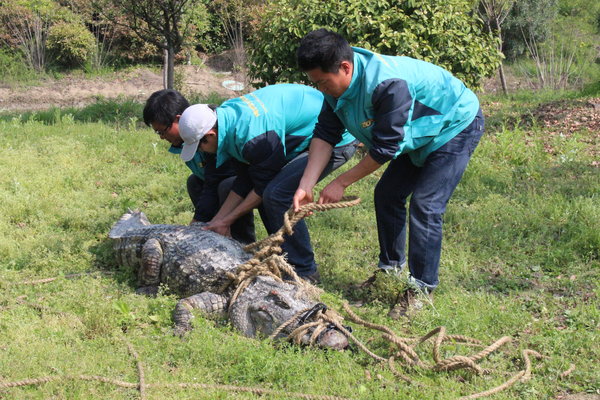 Staff workers at the park capture one of the escaped crocodiles. [Photo/CFP] 
According to a manager at the park, the three crocodiles were being transferred by car from the indoor to the outdoor display area because the temperature rose. After the rollover accident, one was caught in the grassland and another one was seized in the river after about two hours.
The remaining crocodile is at large, and more than 10 boats are engaged in the search, said Li Daibing, vice-president of the park.
The three crocodiles are about 3 meters long, and their jaws were wrapped in hemp rope before the transportation.