Micro worlds
Updated: 2012-01-15 09:59
By Wang Kaihao (China Daily)
| | | | | | | | | | | |
| --- | --- | --- | --- | --- | --- | --- | --- | --- | --- | --- |
|   | | Comments() | | Print | | Mail | | Large Medium  Small | 分享按钮 | 0 |
Here's a challenge: Can you identify the tiny subjects captured here by photographers Zhang Chao and Wang Yanping? Wang Kaihao takes a close look.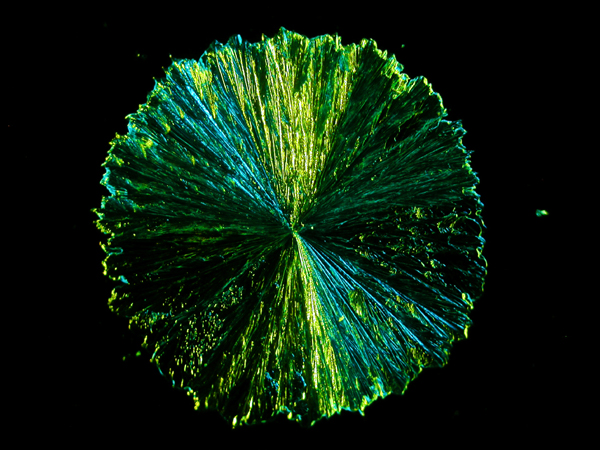 A crystal of MSG
The 18th-century English poet William Blake once wrote "to see a world in a grain of sand". It is probably metaphysical for many people, but it's no exaggeration for Zhang Chao, a Beijing-based micrograph enthusiast.
This 29-year-old man uses his camera and various kinds of microscopes to capture miniature beauty in nature. Sand is his favorite subject.
"I'm fascinated by those tiny grains: They look similar but largely differ from each other," Zhang says.
Working at Chinese National Geography, a domestic magazine similar to the US-based National Geographic, Zhang has had a lot of opportunities to travel around the country, and he collects sand wherever he goes. Colleagues who know of his hobby will also take sand back as gifts for him when they travel. He also does swaps with foreign sand collectors since it's not always convenient to get samples overseas.
Before taking the photos, he will take hours preparing: picking out the beautiful grains and setting the light. The arrangement of light is the gist of photography, and it's even more subtle and complex for micrographs.
He graduated from Beijing Normal University as an astronomy major in 2008, but Zhang got bored staring at the sky, and soon fell in love observing something much tinier.
"As a science major, I have broad interests and I will not only focus on one field."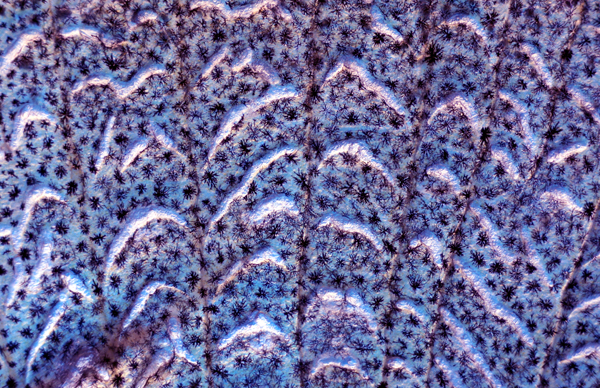 Scale from a grass carp
Maybe this statement also fits in with his micrographs. Sand is not the only thing that attracts his lens.
Each time it snows, Zhang will rush out with his wife Wang Yanping to collect samples of snowflakes. They often stay out in the cold for eight hours at a time, and sometimes take the photos outdoors. "There're more than 90 kinds of snowflakes, and due to the difference of temperature and moisture, the shape of snowflakes can vary a lot."
Daily life provides many subjects for Zhang, including items such as cooking spices and plant seeds.
Zhang even buys chemical reagents, which he uses to create different images under the microscope
"When I find a good subject, I cannot resist recording it," Zhang says.
"You cannot imagine how diverse and abundant a subject can be, and that's the most amazing thing about nature."
You can contact the writer at wangkaihao@chinadaily.com.cn.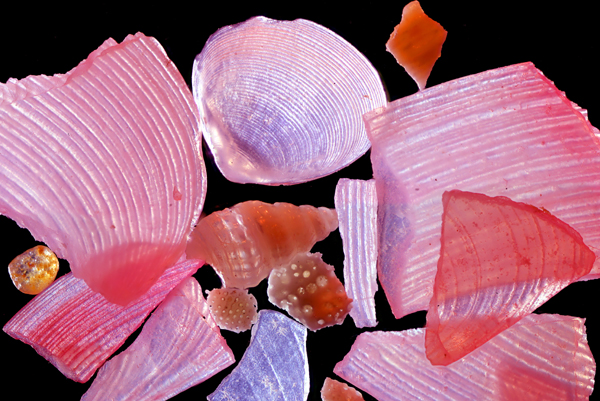 Pink sand mainly of seashell debris