China successfully launched meteorological satellite Fengyun-II 07 at 8:56 am Friday from its southwestern Xichang Satellite Launch Center.
Capable of providing continuous meteorological monitoring and sending maritime and water resource data, the satellite is expected to play an important role in weather forecasting and disaster reduction.
Developed and produced by the Shanghai Academy of Spaceflight Technology, a subsidiary of the China Aerospace Science and Technology Corporation (CASC), the orbiter will collect data for the China Meteorological Administration.
The Long March 3A rocket that was used to carry the satellite into space is a product of the China Academy of Launch Vehicle Technology, another CASC subsidiary. Friday's launch marked the 157th Long March rocket launch.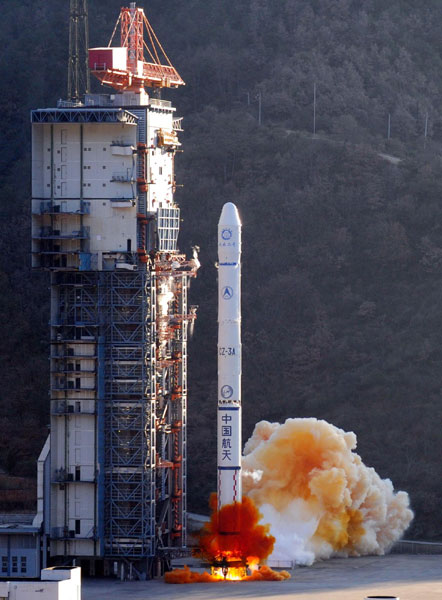 China successfully launched a meteorological satellite, Fengyun-II 07, Friday morning, from southwest Xichang Satellite Launch Center. [Photo/Xinhua]