She was hailed as a "miracle" after surviving 20-hours in the mangled carriage of the Wenzhou rail crash that claimed the lives of her parents.
Now three months after the devastating accident, two-year-old Xiang Weiyi, also known as little Yiyi, is managing to walk again following three months of intense treatment.
The girl suffered serious injuries to her left leg in the high-speed train crash on July 23, which killed 40 people and injured nearly 200 more.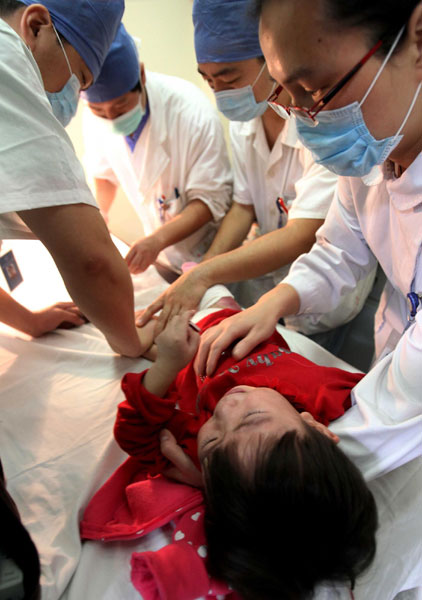 Doctors remove stitches for little Yiyi in Shanghai on Oct 18, 2011. [Photo/Xinhua]