Automakers are forecasting strong China car sales in 2011 despite the end of some government incentives as the country's second major auto show this year kicks off in the southern city of Guangzhou.
Monthly sales this year have seen double-digit percentage growth and analysts are forecasting sales may climb roughly 30 percent to about 17 million vehicles for the full year.
Such explosive growth may not continue in 2011 because a tax cut on new vehicle purchases is expected to end. But a rebate of 3,000 yuan ($450) on cars with small engines will stay in place, as the government seeks to encourage people to drive more fuel efficient vehicles.
"We think the fundamentals of growth in China are very strong," said Kevin Wale, president and managing director for GM China, citing an economy that is expected to expand 8 percent or more annually, high consumer confidence and a global economy that is starting to rebound.

 "To be honest, the Chinese have developed a love affair with the car."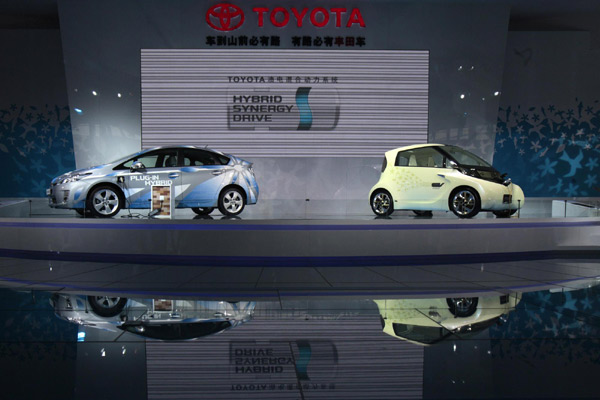 A Toyota Prius plug-in hybrid car (L) and a compact electric FT-EV II concept car are displayed at the Guangzhou Autoshow Dec 20, 2010. Chinese carmakers have been working to introduce their own designs to the country's auto market, which last year overtook the United States to become the world's biggest, fuelled by strong consumption and growing consumer affluence. [Photo/Agencies]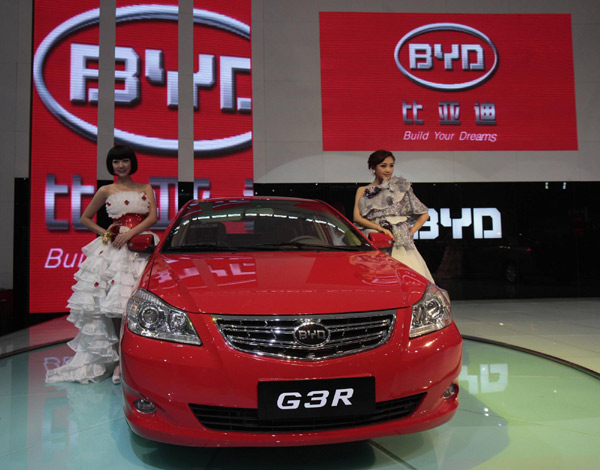 Models pose next to a G3R, a car by Chinese automaker BYD Auto, at the Guangzhou Autoshow Dec 20, 2010. [Photo/Agencies]