Lanzhou Military Area Command has sent trucks and helicopters carrying relief materials to quake-hit Yushu, in China's northwest province of Qinghai.
Emergency rescue work has been initiated by the both the Ministry of Transport and the Ministry of Railway, Civil Aviation Administration of China, in the wake of the 7.1 magnitude quake to rock Yushu.
The authorities have dispatched relief materials and rescuers to disaster areas. The injured are transferred to nearby cities for treatment. This allows aid materials to reach victims in good time.
Rescue workers will be continuing their search efforts in the area.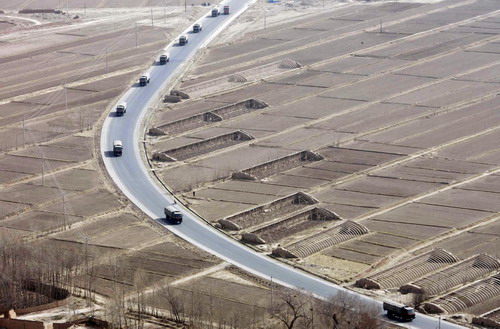 A string of trucks carrying relief materials makes its way to quake-hit Yushu, in China's northwest province of Qinghai on April 18, 2010.  [Photo/Xinhua]