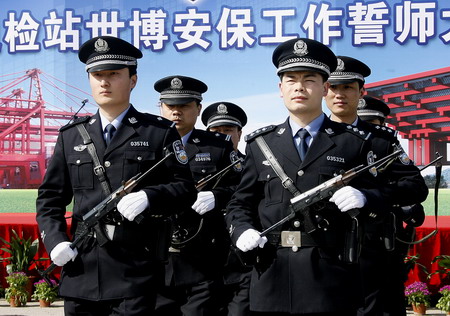 Armed policemen start armed patrols at Shanghai port, March 17, 2010.[Photo/Xinhua]

Armed policemen patrol with their weapons near Shanghai port during a ceremony to mark the start of gun patrols in Shanghai Wusong Frontier Inspection Station on March 17, 2010.
Shanghai Wusong Exit and Entry is the busiest checkpoint in Shanghai owing to the size. The ceremony marks the beginning of the port's security work for the 2010 World Expo.